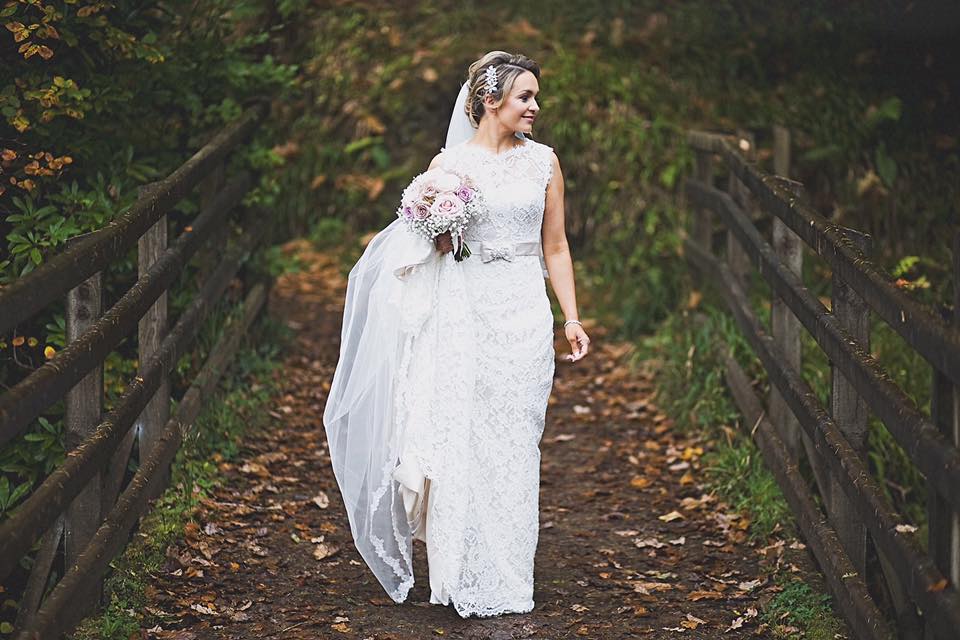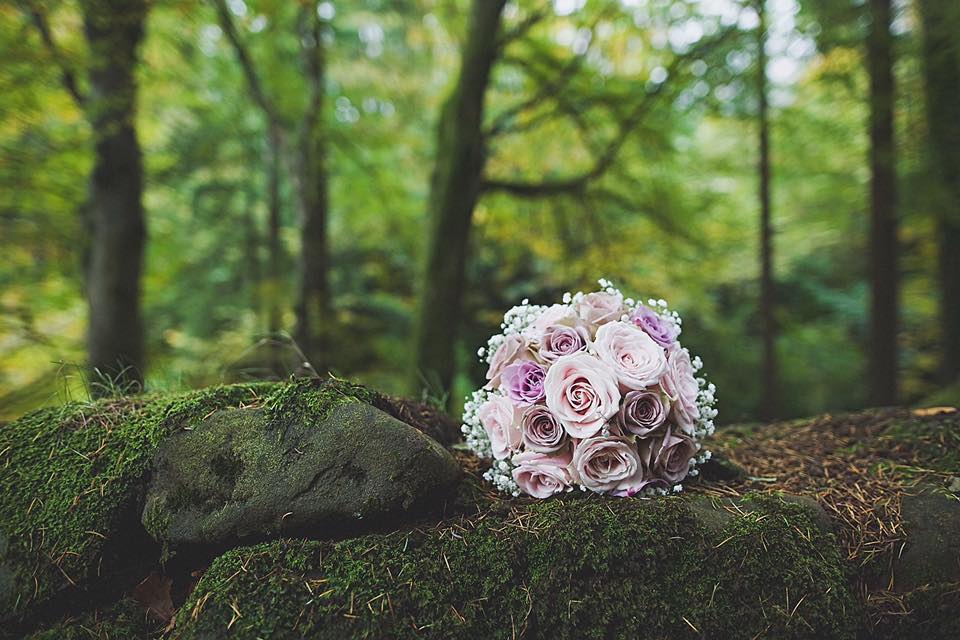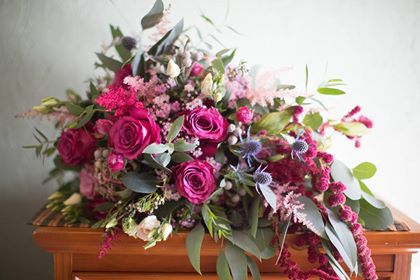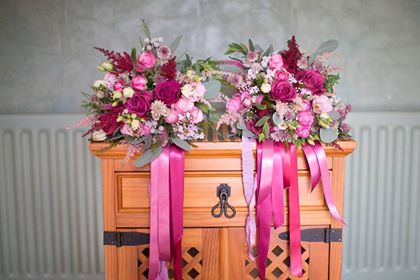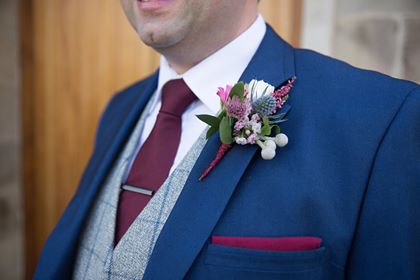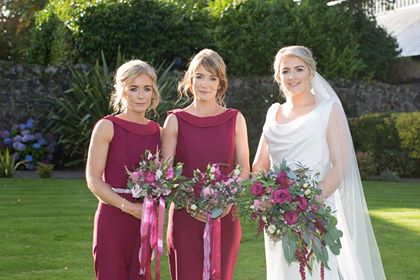 Wedding
Clare & Randal
Carnlough, Co. Antrim
More coming soon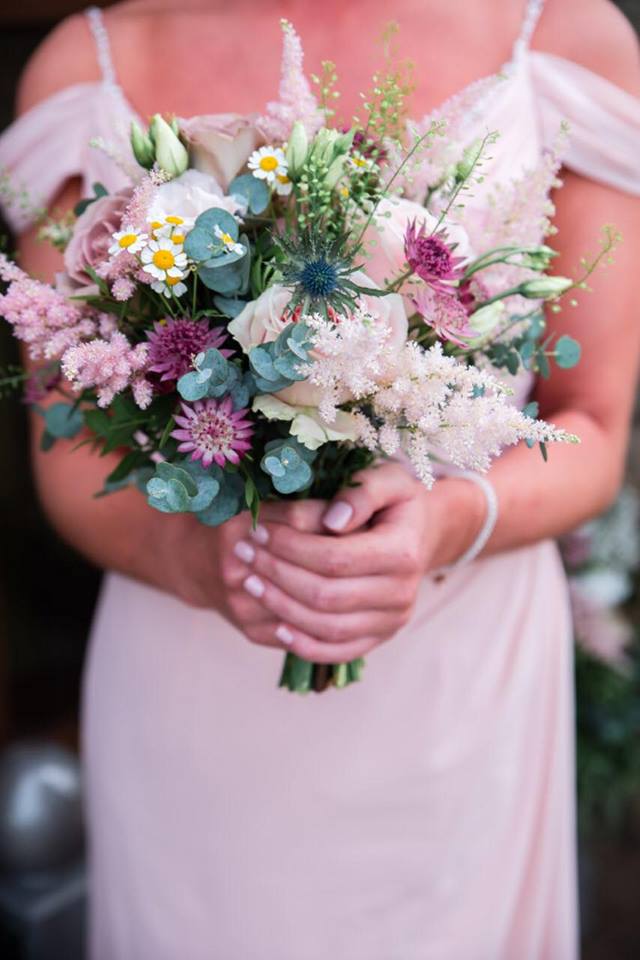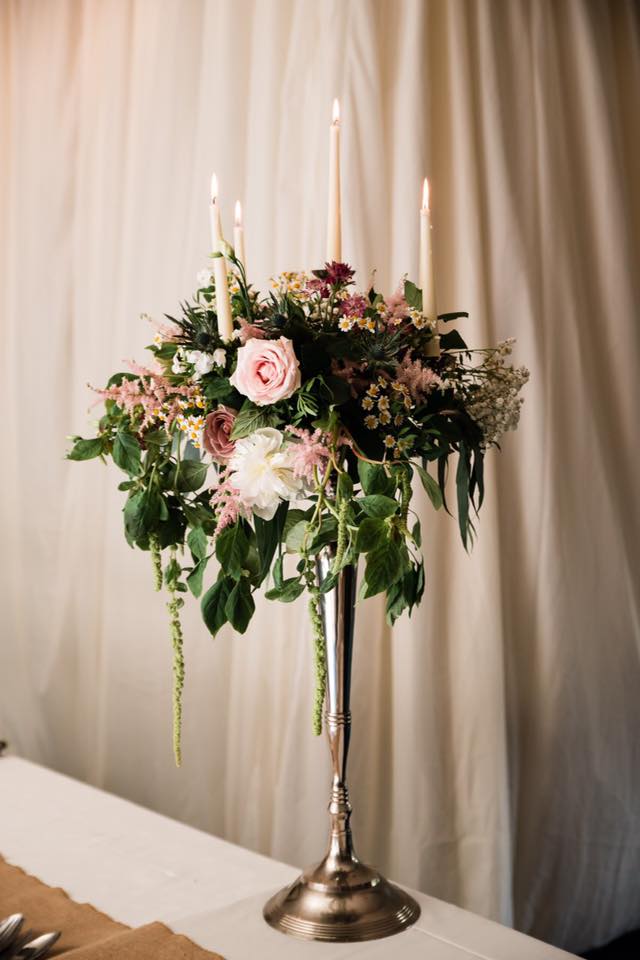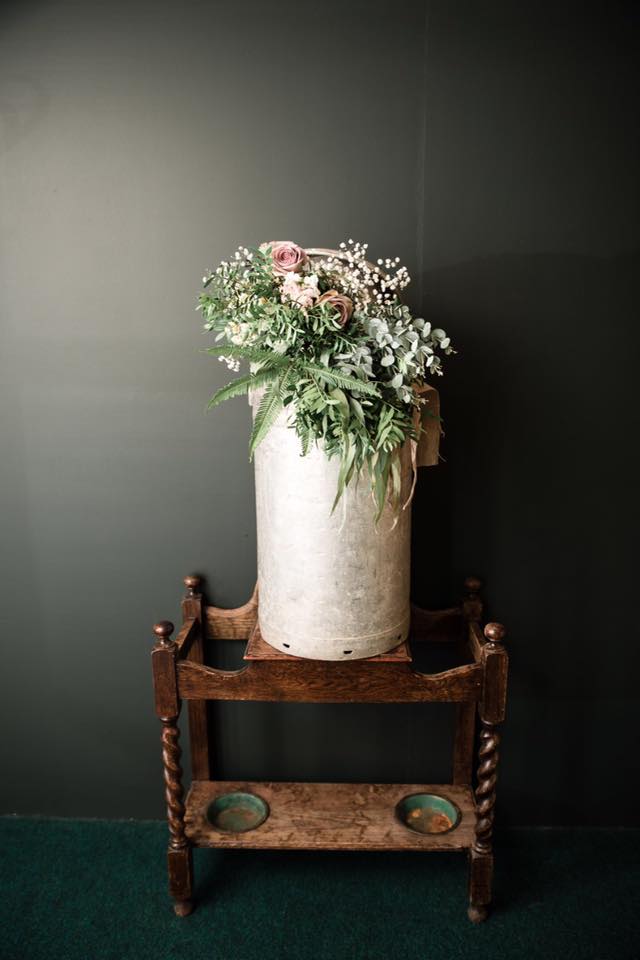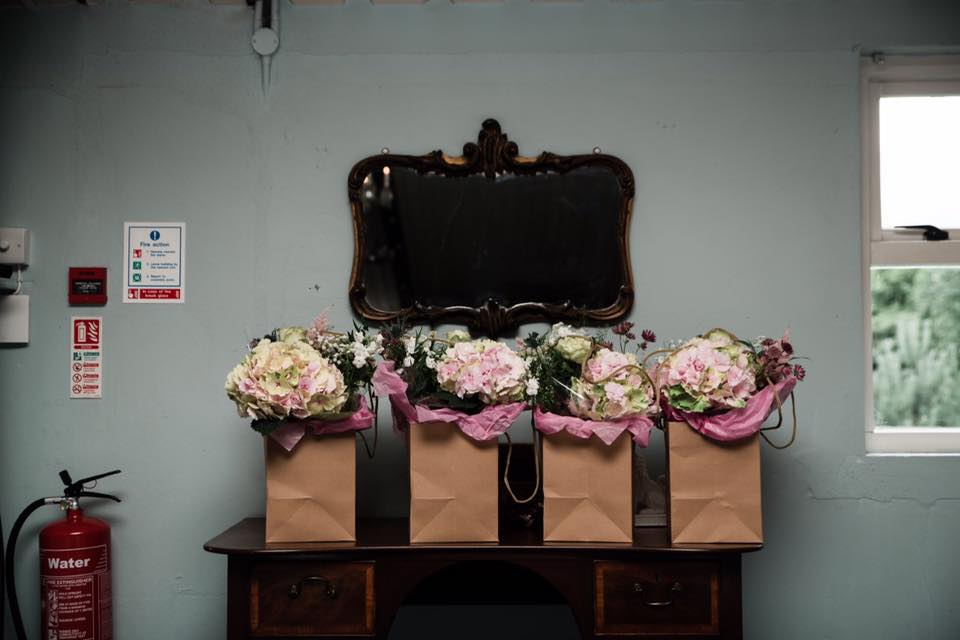 Wedding
Rebekah & Conor
Dunloy, Co. Antrim
More coming soon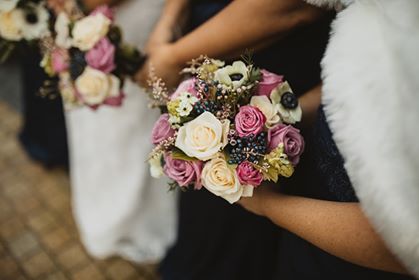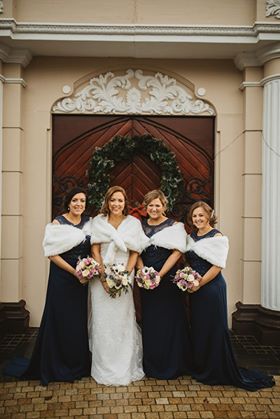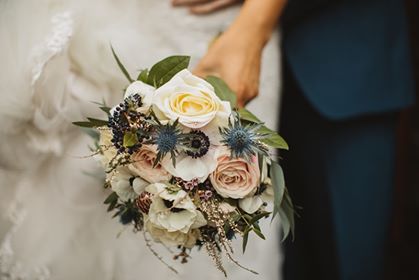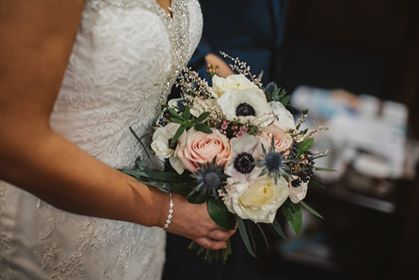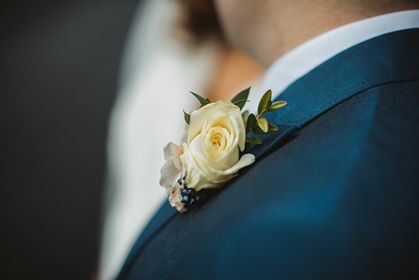 Wedding
Angela Graham
Ahoghill, Co. Antrim
More coming soon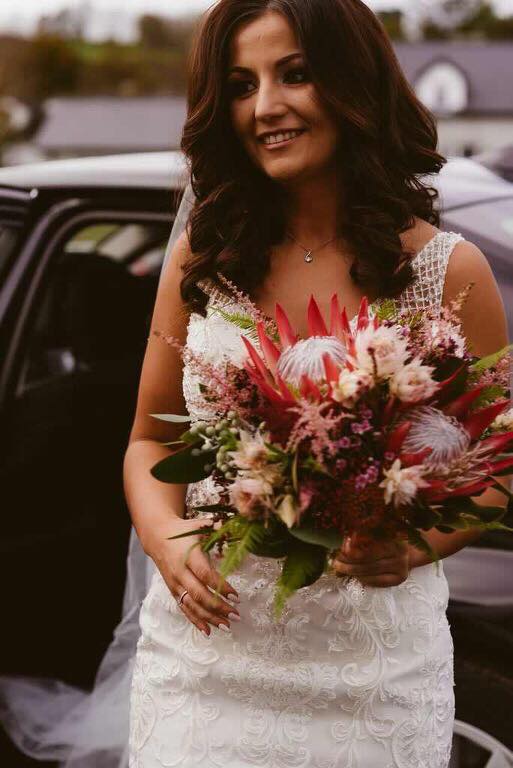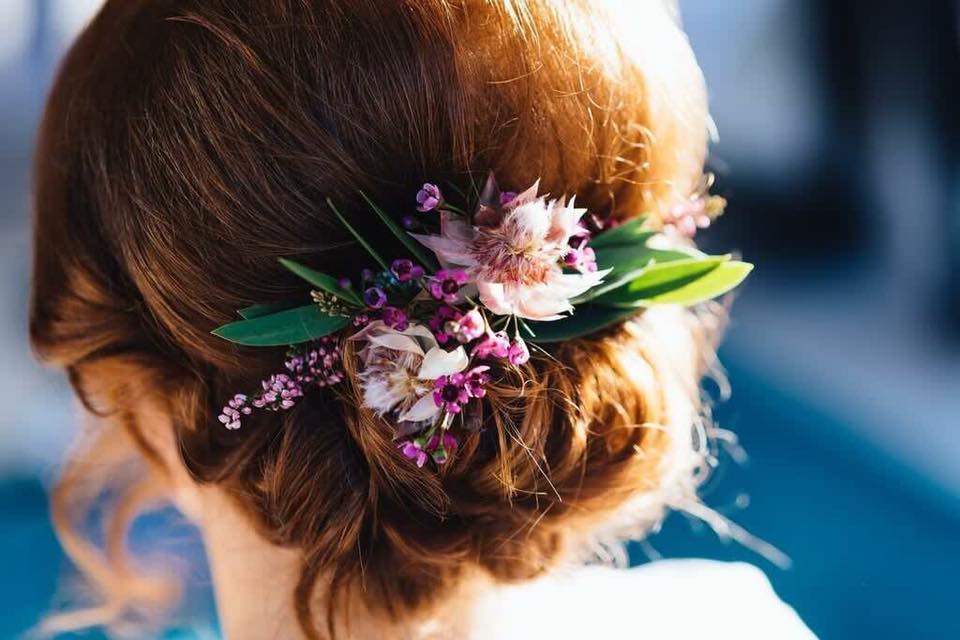 Wedding
Sharon & Daniel
Dunloy, Co. Antrim
More coming soon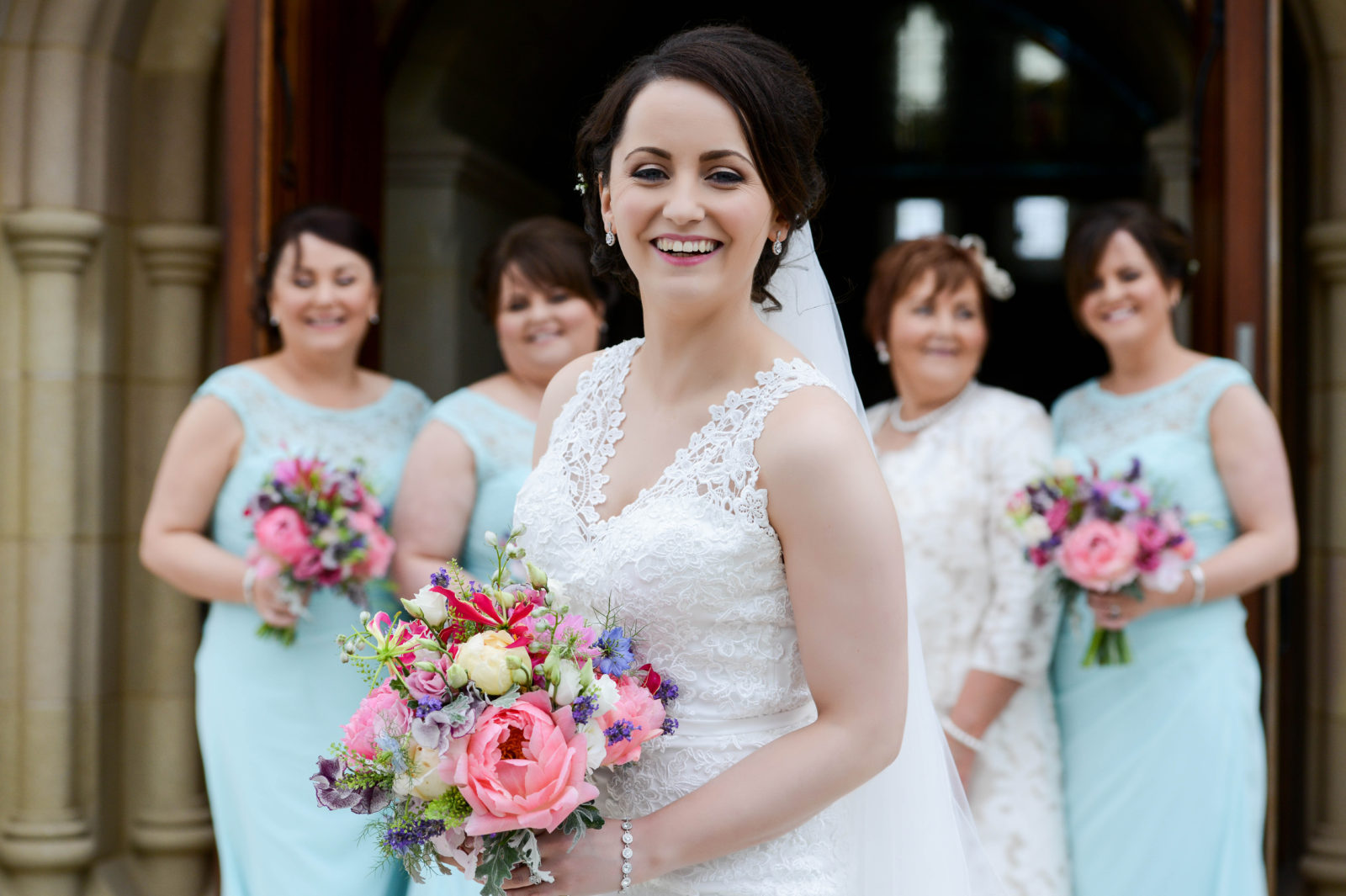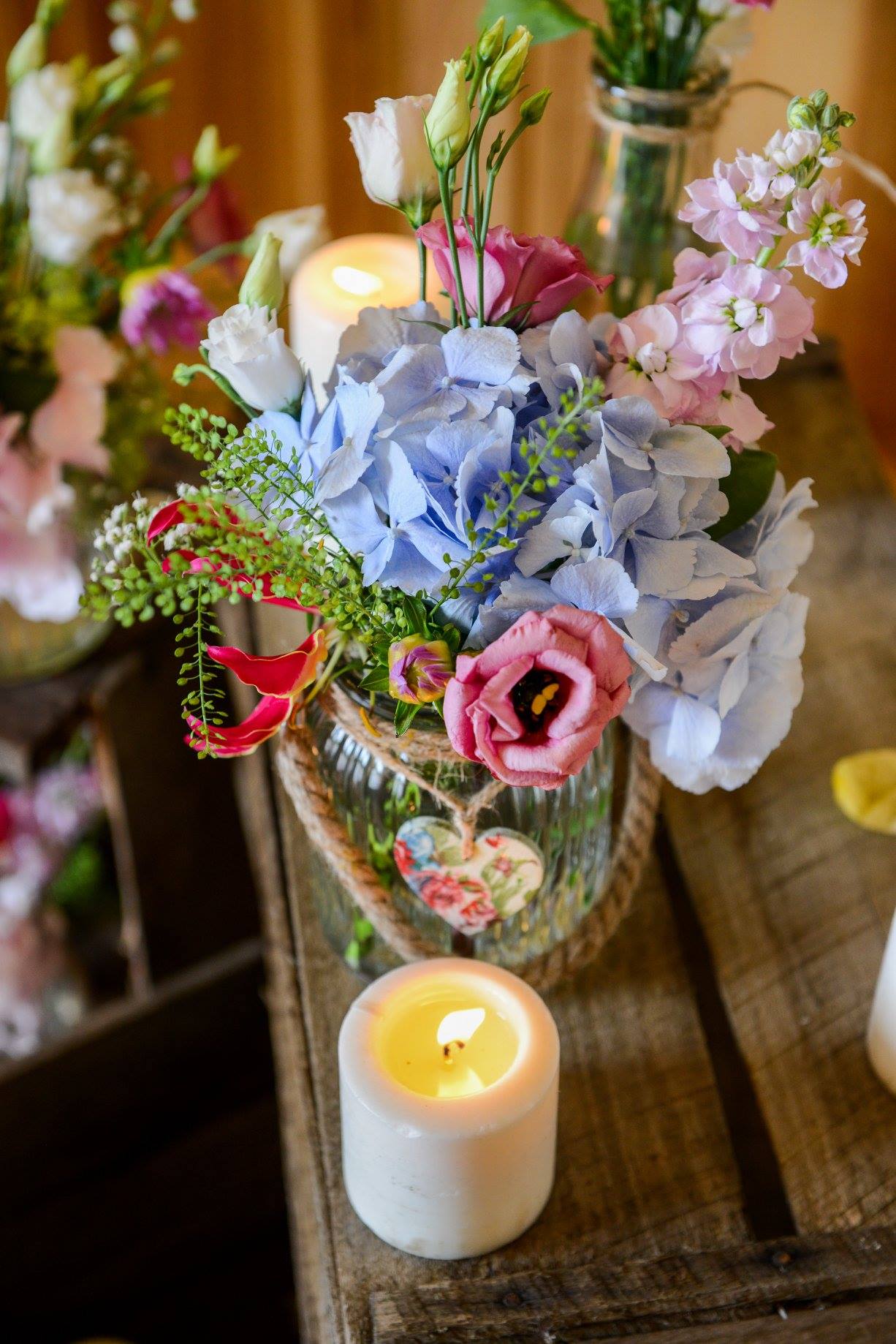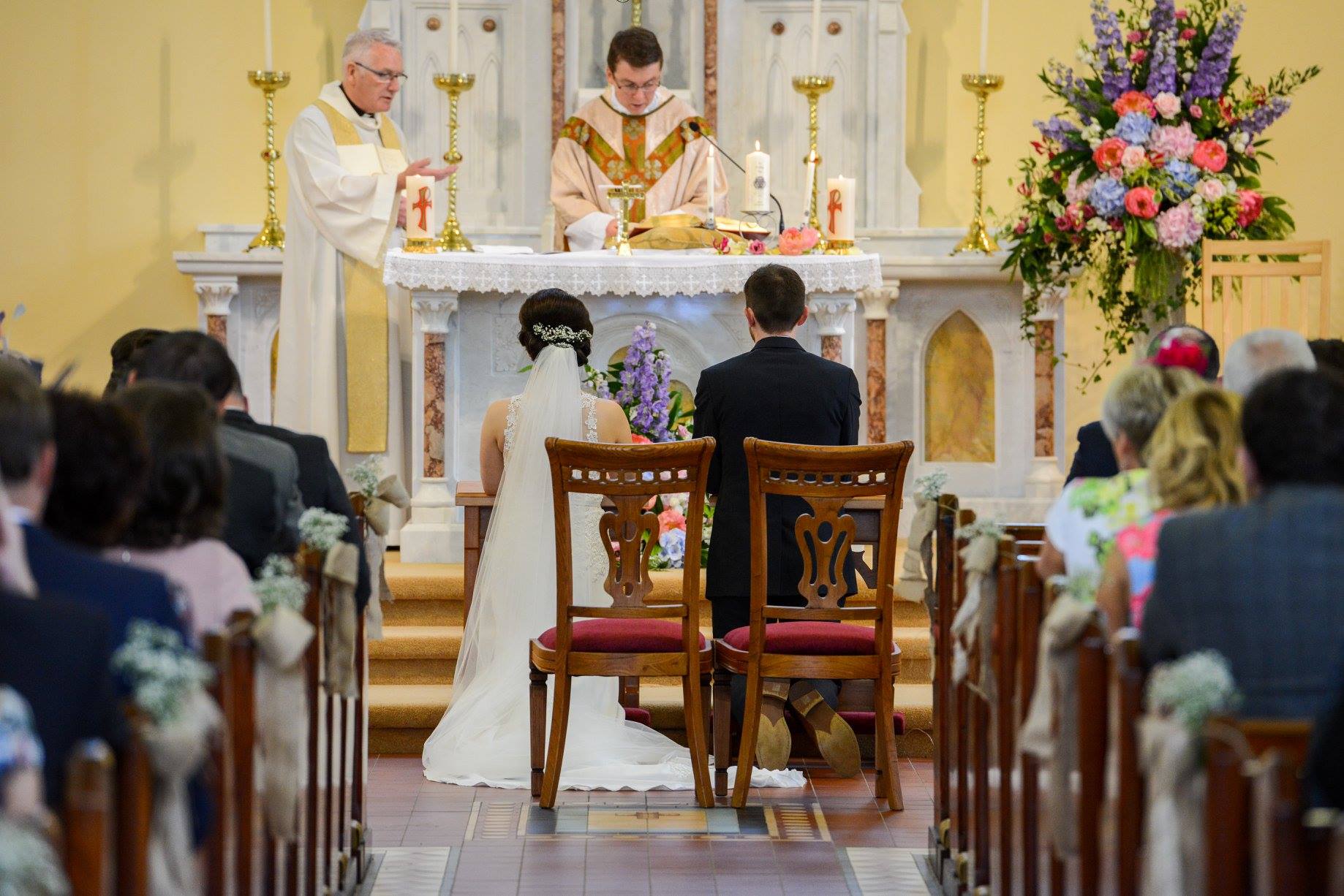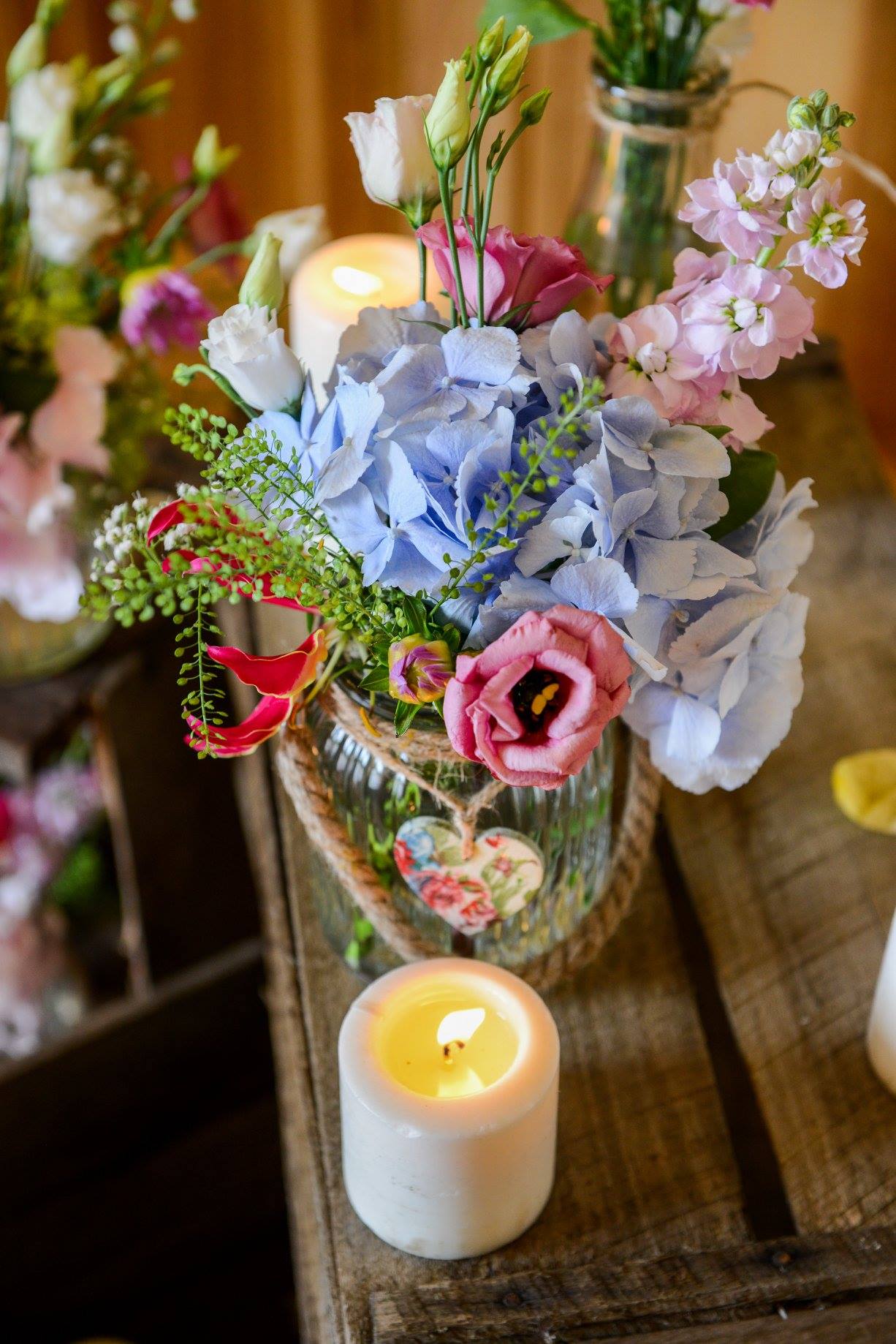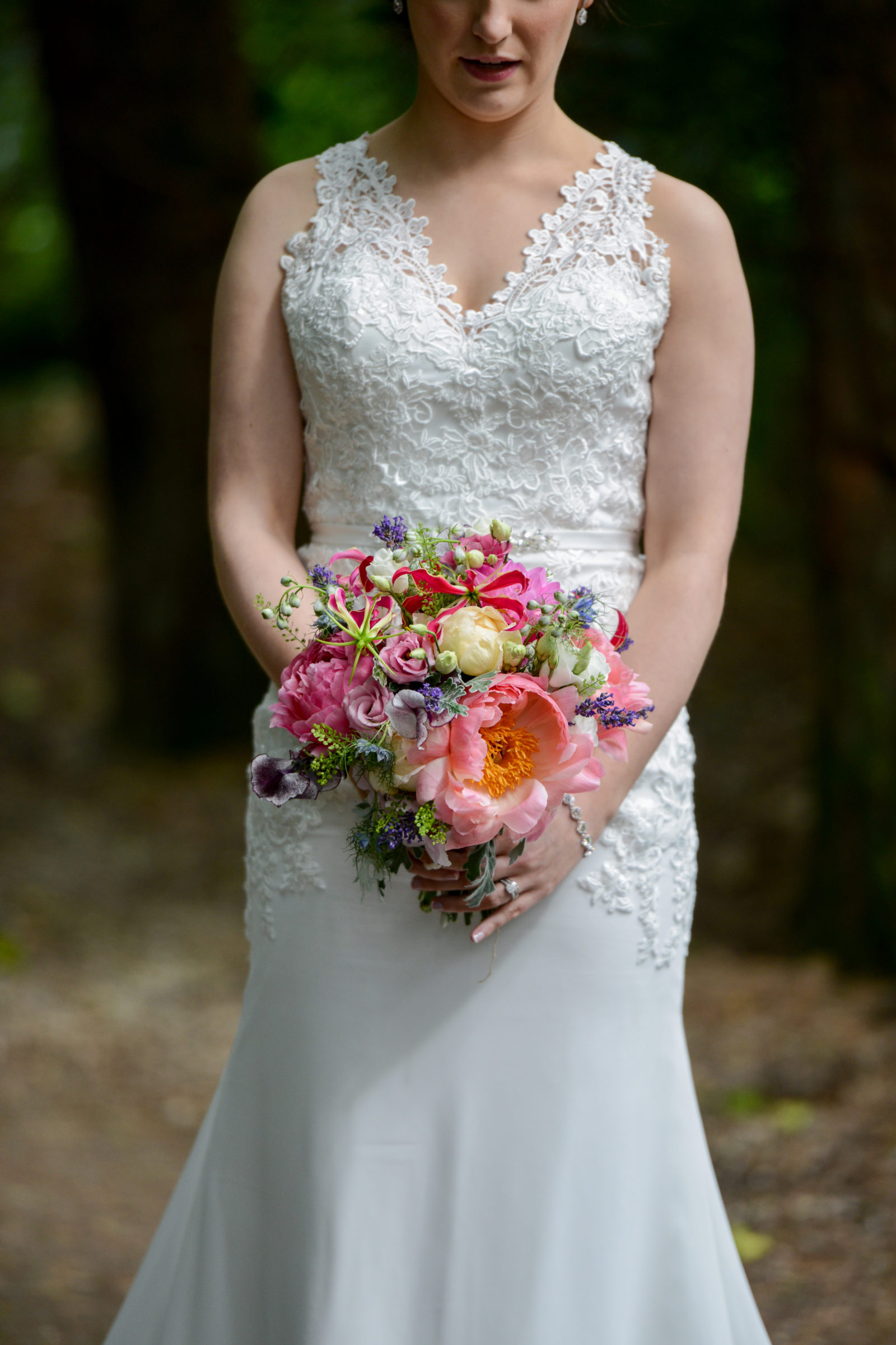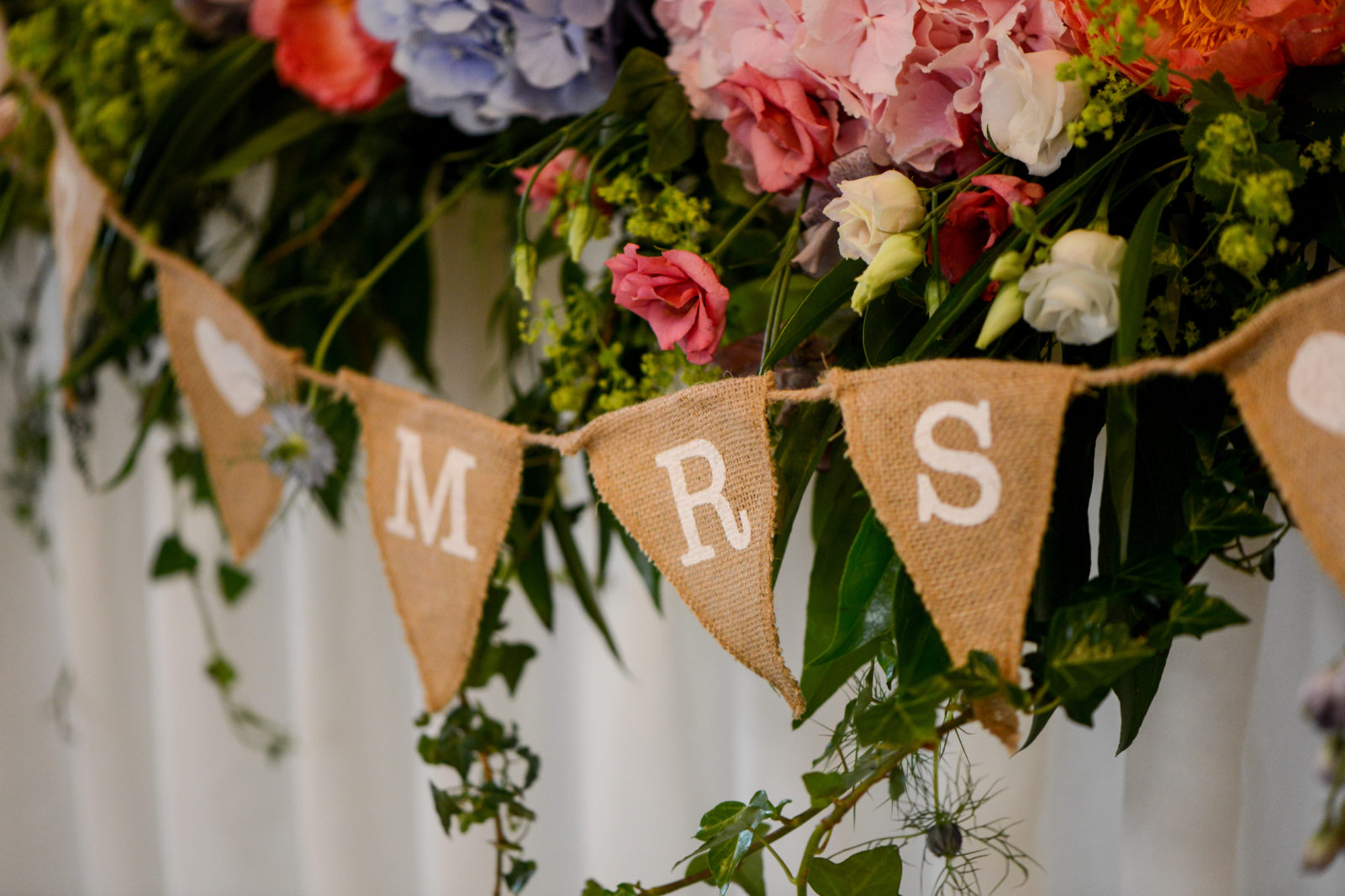 Wedding
Arlene & Joe
Dunamore, Co.Tyrone
Arlene's brief was a simple one, colour and a touch of rustic country charm. The wedding was in July and colour was the mood of the day, bright coral peonies, pink and blue hydrangeas and red gloriosa!  We added rustic charm with vintage crates, candles and hessian bows. It was a beautiful combination.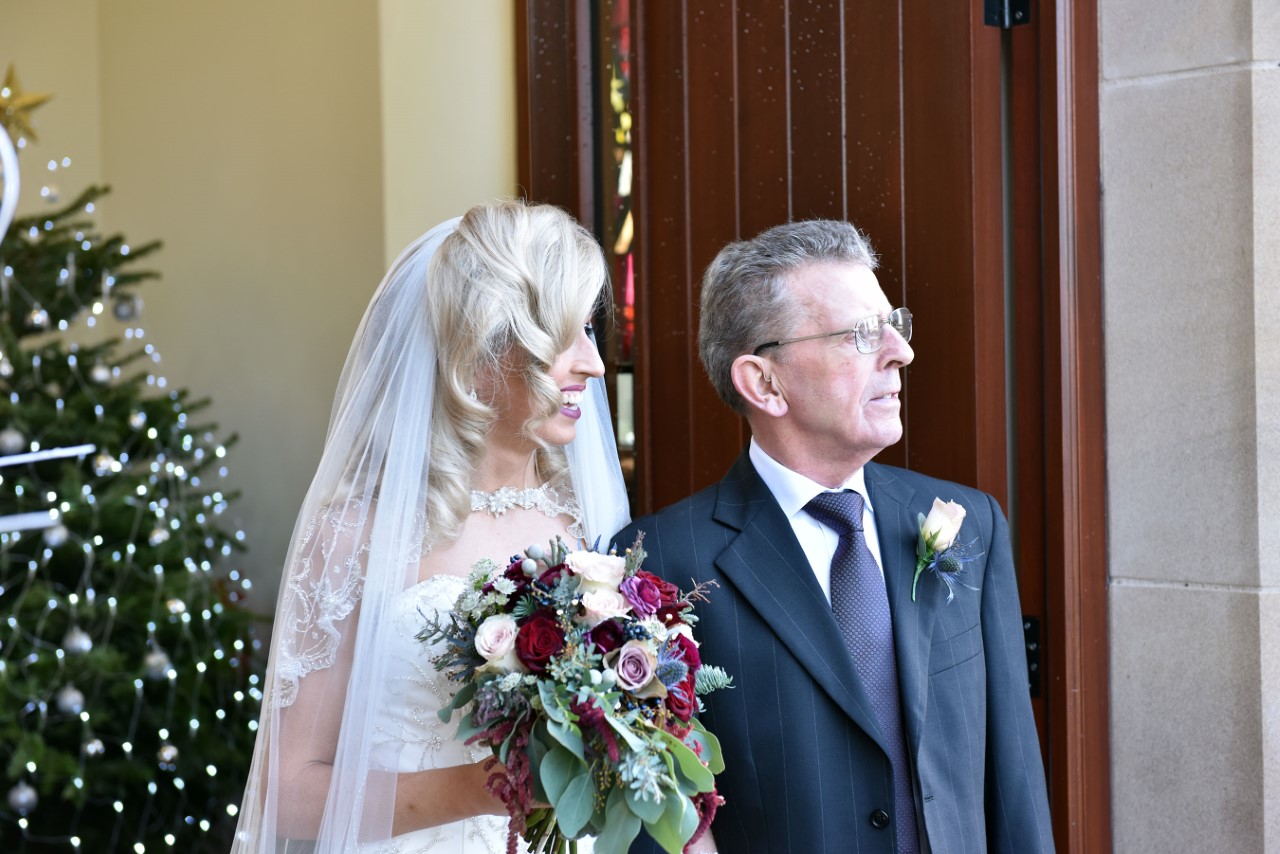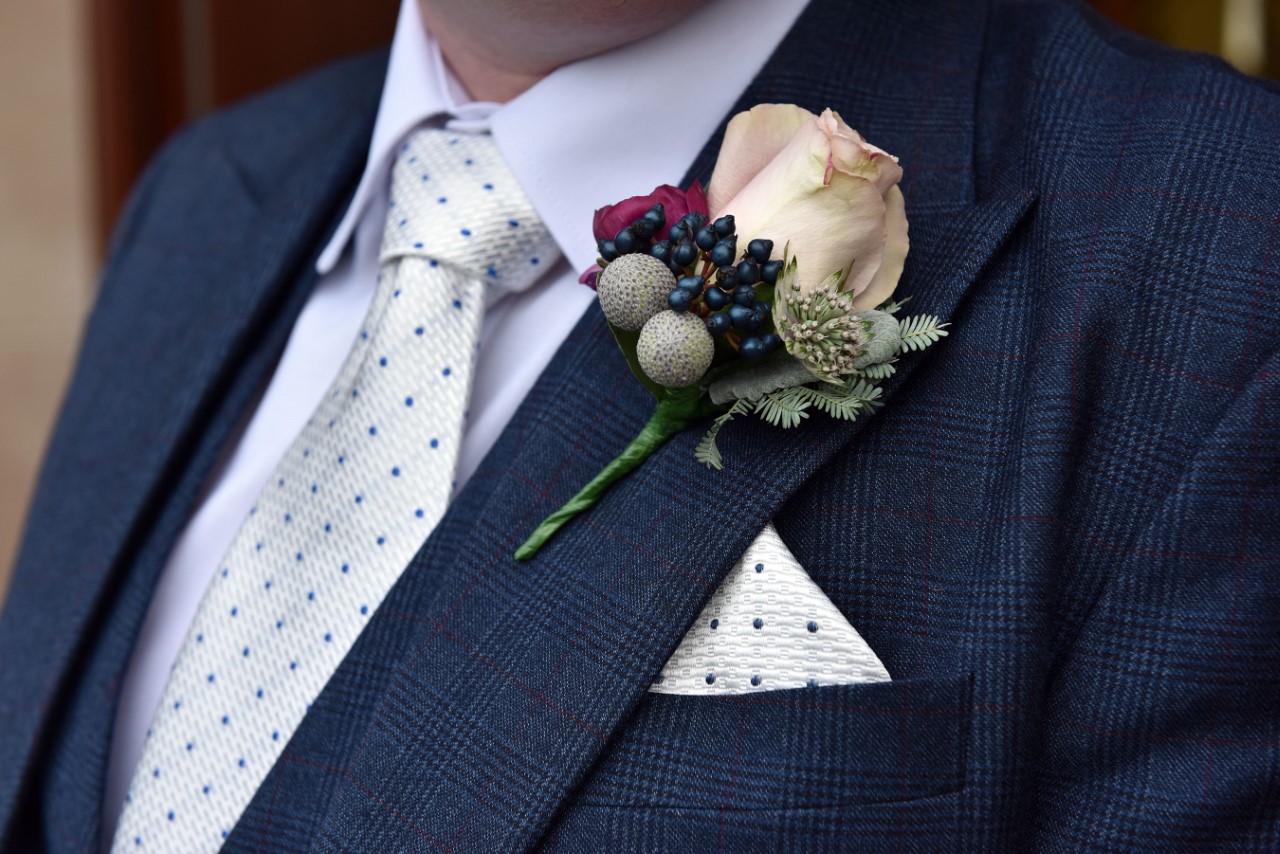 Wedding
Bronagh & Tony
Desertmartin, Co. L/Derry
Bronagh had a winter wedding just a week before Christmas and we had the task of designing wedding flowers to look wintery but not overly Christmassy. Some times brides can find it hard to explain what they want but after a consultation we worked through all her colours and designed a bouquet that ticked all the boxes, the best part was that when Bronagh went back through pictures she had on her phone from nearly a year and a half before she stumbled across a bouquet that she forgot she had saved and ours was a near exact match. Some times things are just meant to be.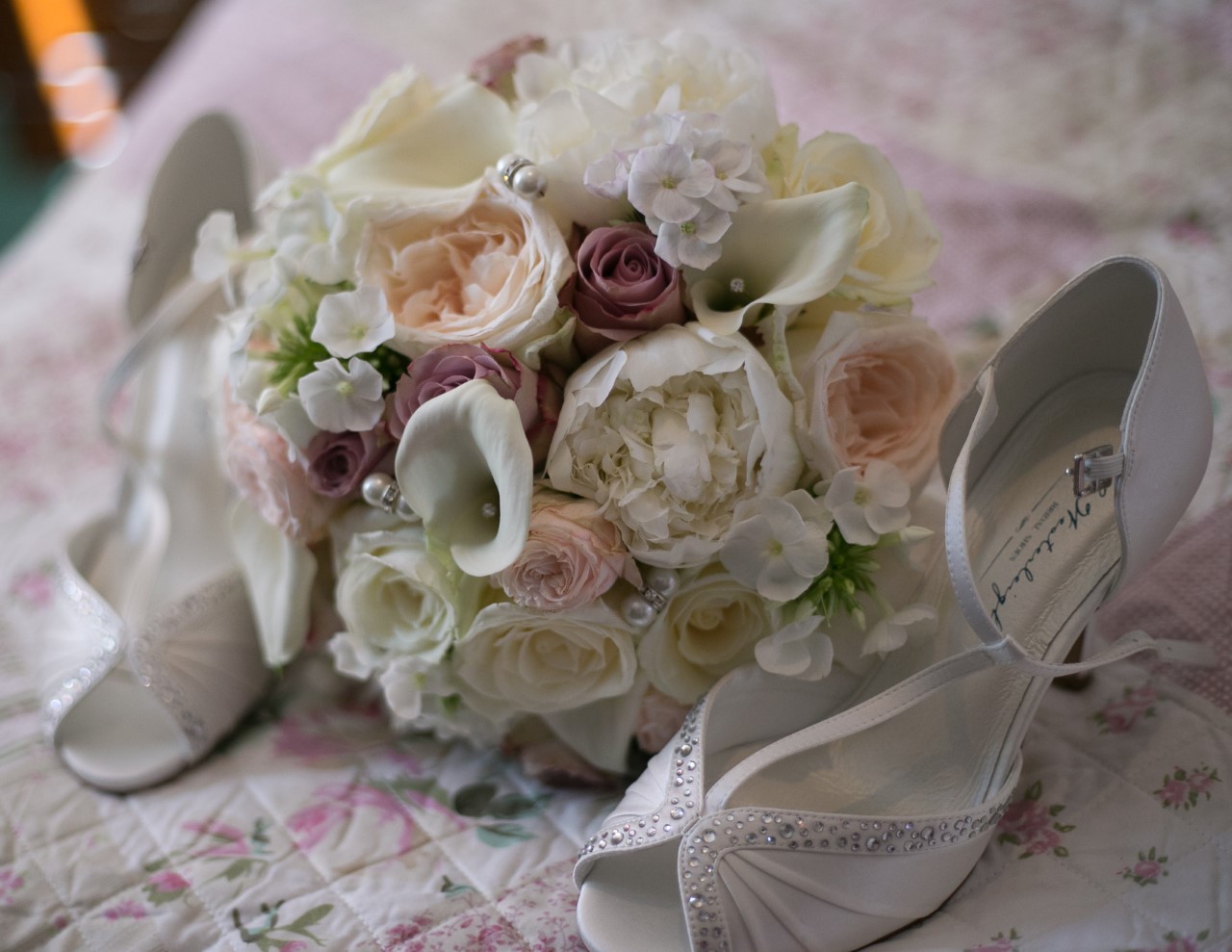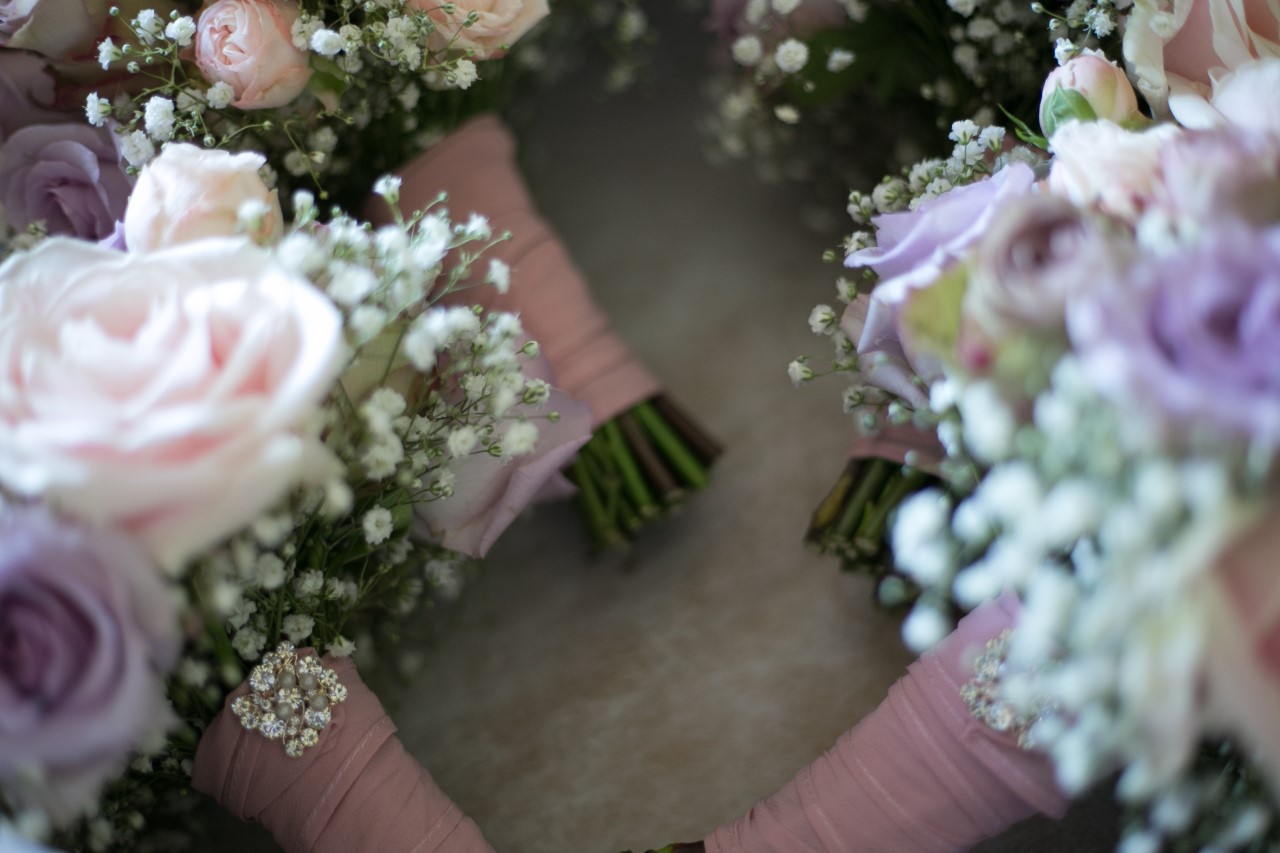 Wedding
Karen & Bernard
Draperstown, Co. L/Derry
A summer wedding with lavender, soft pinks and dusky shades. Karen's wedding was a fun challenge especially when there was nearly 50 buttonholes and corsages to make!  But when one of your best friends ask you to play such an important part in her big day, how can you say no.